Interior paints

The right product for every application

Every application has its own unique challenges: Regardless of whether the highest surface quality, cost effectiveness, health compatibility, or design options are being considered– interior emulsion paints from Brillux provide advantages in any situation.

Especially in terms of our color shade variety. The product selection guide takes you quickly and directly to the suitable interior paint for every project! Which paint corresponds to the DIN criteria dull matt, wet abrasion resistance class 1, and has a very good covering capacity?

Or which product is available in trendy-white or in your chosen color shade via the Brillux Color System? The product selection guide provides the answers – quickly and easily. By the way: All Brillux emulsion paints are completely solvent-free. This is good for people and for the environment.
Product selection guide for interior paints
No matches
No suitable product was found for your filter criteria, please widen your search.
Standard color shade
Degree of gloss
Wet abrasion resistance class
Hiding power class
Test certificate
Availability
Substrates
Grazing light
In modern architecture in particular, a special light known as grazing light occurs on smooth walls, e.g. due to the floor-to-ceiling windows adjacent to walls. But grazing light can also fall on smooth surfaces without windows due to artificial light. This increases the visual perception of unevennesses in the surface and can also reveal roller marks in the coating.
In addition to perfect substrate preparation, extremely matt coatings are essential on surfaces like these: Their a long application time and very good leveling allow creation of a homogeneous, lap-mark-free surface structure. Experienced craftsmen immediately think of Brillux Super Latex ELF 3000 in such complex contexts. But now they have to rethink things.
Because we have improved our bestseller even further: Even better hiding power with the same perfect, dull matt surfaces. And because this new interior emulsion is unique, we have also given it a new name: Brillux Superlux ELF 3000. Find out for yourself. Available in your branch now. Superlux ELF 3000 – our specialist for perfect surfaces, even in difficult lighting conditions. Also in brilliant, intense color shades!
Armgartstr., Hamburg

Roggenmarkt, Münster

Opera, Stettin
Smooth substrates
A matt coating on smooth substrate requires both professional substrate preparation and the correct top coat for an optimal result. High-quality interior emulsion paints and suitable tools guarantee completely uniform dull matt coatings without lap marks. Paint rollers with extremely dense covers with the shortest possible pile guarantee a high-quality, smooth surface finish – e.g. the polyamide paint roller / small roller 1314.
Thanks to the extremely high material storage capacity, the roller holds paint extremely effectively and applies it completely evenly. Particularly suited for applying high-quality interior paints on smooth nonwoven wall coverings.
Textured substrates
In addition to smooth substrates, texture is also applied to the walls in the private or commercial sector. For public buildings in particular – on new office buildings, apartment buildings or schools – the application on CreaGlas Fabric or new Brillux woodchip wallpaper should also be economical.
The suitable products from Brillux can provide support in this context. Coverage in one work step. And if you are looking for even more efficiency: The products can also be applied using the low-overspray Airless version – with a time saving of up to 30 percent.
Raulan
Perfectly designed for every application
Two become one – one that packs a punch. The new Raulan ELF 953 paint combines the best properties of Dolomit ELF Trend 952 and Decolin ELF 955 in one product. And what's more, where it matters most, the new Brillux interior emulsion is impressive on textured substrates with noticeably improved properties.
Whether as a color choice or as an efficient renovation coating – with Raulan ELF 953, you have a real all-rounder at your disposal. Even easier to apply, even greater hiding power, even better with regard to leveling and surface appearance: Put its superior performance to the test.
The advantages:
ELF = low emission, solvent- and plasticizer-free
AgBB certified
Wet abrasion resistance Class 3
White: Hiding power class 1 at 7 m²/l
Trendy-white: Hiding power class 1 at 8 m²/l
Perfect for initial and renovation coatings
Uniform surface appearance
Color shades: 0095 white and 0096 trendy-white
Lighter color shades can be tinted using the Brillux Color System
SEDA
Sedashine 991: Interior emulsion with a silk matt gloss grade
Cleanable and disinfectant-resistant
Seda stands for silk: here the name speaks for itself. Thanks to its silk matt gloss grade, the interior paint contrasts with dull matt emulsions. And that's not all: beyond the visual effect, Sedashine 991 offers you additional benefits. Despite the silk matt gloss grade, the interior emulsion from Brillux can easily be cleaned and is resistant to disinfectants.
It is thus not only suitable for designing attractive rooms, but also for coating heavy traffic surfaces in corridors, stairwells or other passages. It is even appropriate for use in medical practices and other healthcare facilities.
Application could hardly be easier: Sedashine 991 ensures optimal flows and a homogeneous surface appearance. Selected benefits:
Suitable for indoors
Low-emission, solvent- and plasticizer-free
Silk matt gloss grade
Very good appearance
Long open time
Wet-abrasion resistance class 1
Good hiding power
Cleanable
Disinfectant-resistant
Durable
AgBB certified
Can be used in a variety of environments
Very easy to apply
Sedashine 991 is available in all color shades of the Brillux Color System, giving you all of this and no restrictions in terms of color design.
Sedagloss 993: silk gloss and durable
Do you want to design glossy surfaces? Then look to the sister product of Sedashine 991. With Sedagloss 993, you can apply a silk gloss finish to your walls and ceilings – and with all of the same benefits as for Sedashine 991. The interior emulsion is the successor of Latex Paint ELF 992 with an optimized formulation.
Sensocryl ELF
The premium wall finish
Sensocryl ELF is perfect for applications that are too demanding for other paints. The advantages:
Extremely hardwearing and cleanable
Disinfectant-resistant
Good hiding power
Very bright, white color shade
Brilliant color shades
Low soiling tendency
Perfect flow
Sensocryl ELF guarantees first-class surface results – including in intense color shades. The result is significantly improved stressability of surfaces compared with conventional wall paints. Ideal for medical practices, clean rooms and laboratories, storage areas for food and high-tech products and, of course, also for private living areas.
A perfect combination!
Brillux CreaGlas Fabric and Sensocryl ELF creates an extremely hard-wearing coating system that is especially suited for sensitive areas such as hospitals, medical practices, nursing homes, etc. In accordance with DIN 4102, the system build-up with Sensocryl ELF and CreaGlas Fabric or Relief 3490 is also flame-retardant according to test certificate no. P-BWU03-I-16.55.144, B1.
VETROLUX: MATT INTENSE COLOR SHADES
So that matt also remains matt
Customers often desire dull matt intense colors for individual interior design. They want to use it to emphasize features or to coat entire wall surfaces. However, matt coatings have previously had a visual flaw: As soon as the coating was mechanically stressed, the so-called "writing effect" appeared. Attempting to remove these light markings on the surface usually made the effect worse. Vetrolux ELF 3100 is different. The interior paint minimizes the writing effect, and the surfaces look beautiful for a long time.
What causes the "writing effect"?
In surfaces with matt coatings, the pigments on the surface are exposed. This means that, when subjected to mechanical stress, they can be damaged and crushed. This leaves behind white, glossy marks: the "writing effect". Vetrolux ELF 3100 contains highly transparent functional filler material. This protects the pigments reliably from damage and significantly reduces the "writing effect".
Vita assortment
Vita product range: Perfectly healthy living
For people who are sensitive to potential room air pollution caused by additives in wall coatings, the health aspect is at the top of the list of criteria when choosing products. Low-emission, solvent- and plasticizer-free products have been responding to this demand for years.
With the Vita emulsions, Brillux is going one step further: Because Vitalux 9000, Vitasmart 9004, Vitasense 9005 and Vitashine 9006 contain no preservatives, making it suitable for even the most sensitive of people who may otherwise suffer from allergic reactions. The freedom from preservatives is a particular advantage, especially in sensitive areas such as children's bedrooms, bedrooms and living spaces, as well as in schools, nurseries and hotels in the public sector.
Learn more about the entire preservatives-free Vita range here!
And your favorite color shade is also available "without"
The Vita emulsions offer maximum creative freedom for wall designs without preservatives. Because the seven tinting paints from Vitamix 9018 are also available completely preservative-free in addition to white. The healthy spectrum therefore ranges from soft, lightly tinted nuances to intense and vibrant yellow, red, blue or green. Delight in color harmonies that always evoke the desired effect.
All seven colors from Vitamix 9018 can also be mixed with each other. This significantly expands the color space – let your creativity flow freely. And if you need a specific color shade, that's not a problem either: A factory production will deliver your desired color shade from light pastel shades to intense color shades with complete accuracy – and also free from preservatives.
Silicate paints
Entirely without secondary effects
They are extremely durable, colorfast, and resistant to soiling. Their very nature means they don't need preservatives, thereby protecting resources, the environment, and health.
That's a lot, but just some of the many impressive features of silicate paints. For well over 100 years, painters and architects have capitalized on the many benefits of this mineral formulation to create demanding surface designs in interior and exterior areas.
Fascinating color tones
Brillux silicate paints are available in white and many more colors. They are tinted with only inorganic pigments. This creates very pure, muted and matte color tones, combined with great hiding power and vibrancy. The new Profisil silicate interior paint also enables especially intense color tones, and shines with supremely durable colorfastness.
Find out how to use silicate products for monument preservation an mordern architecture here.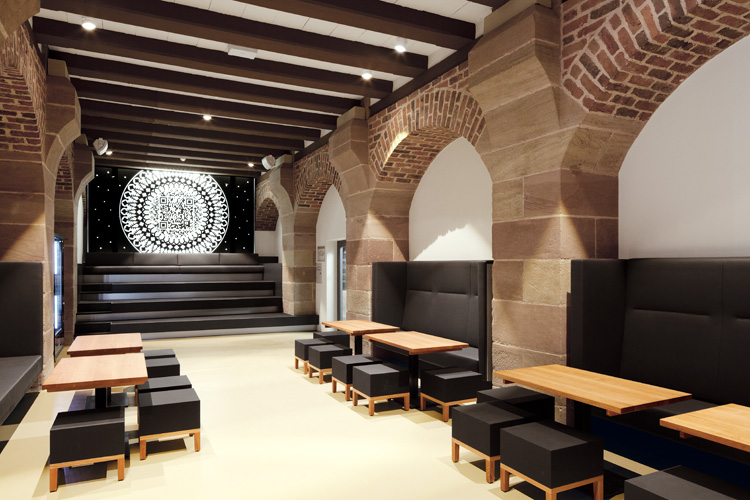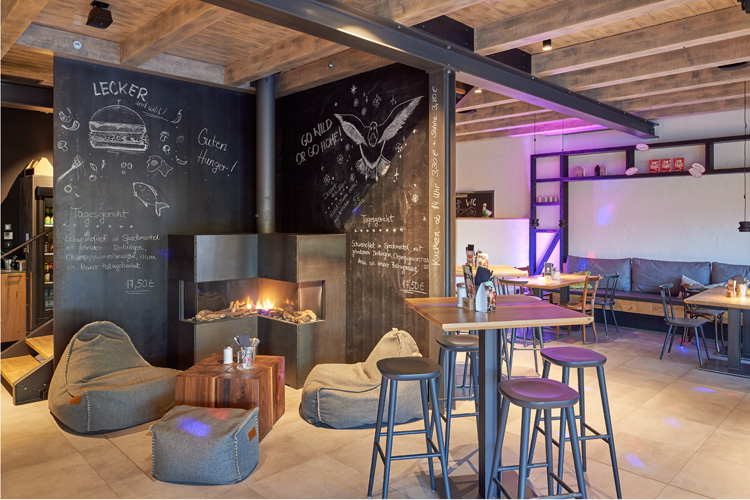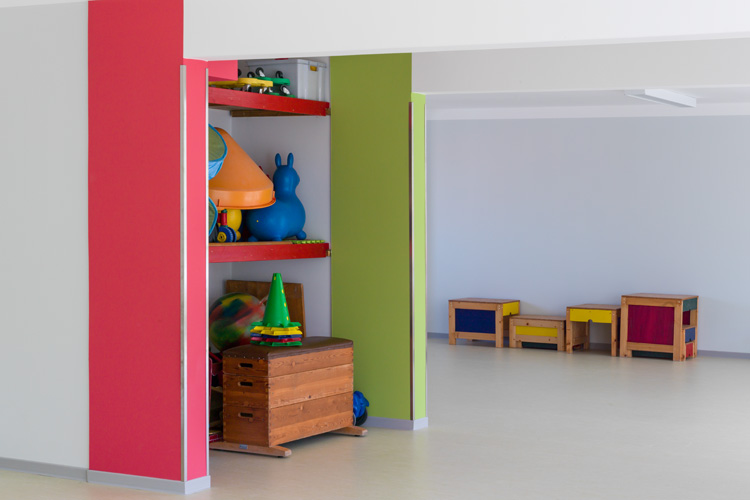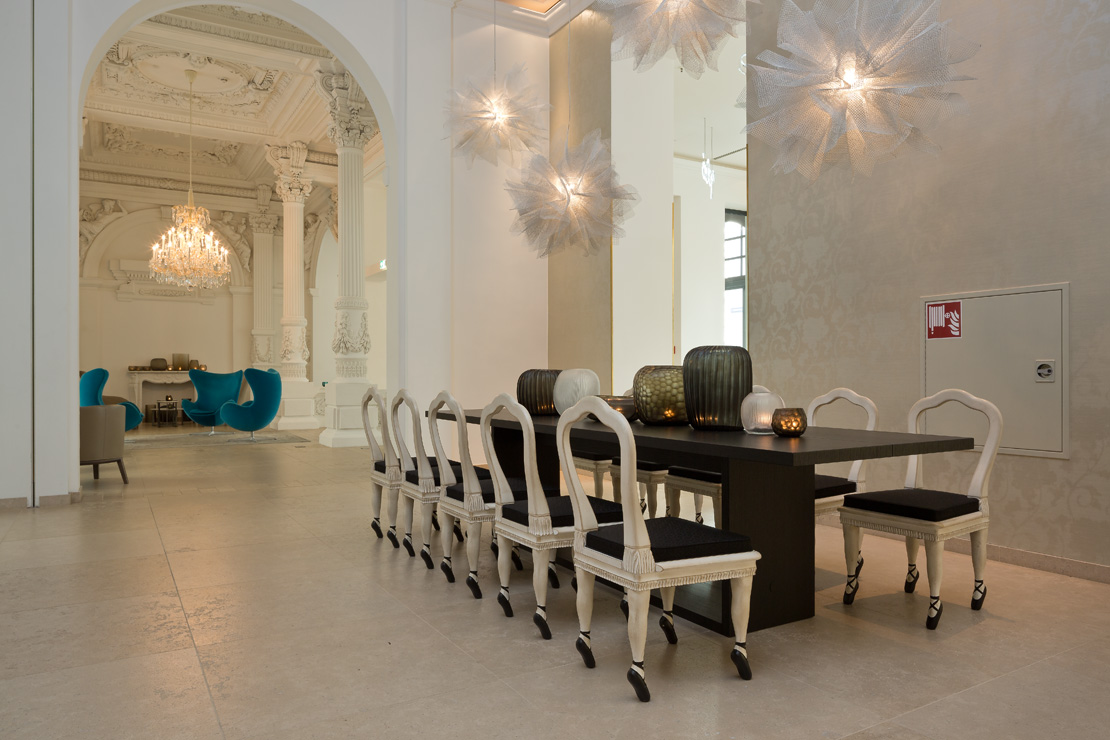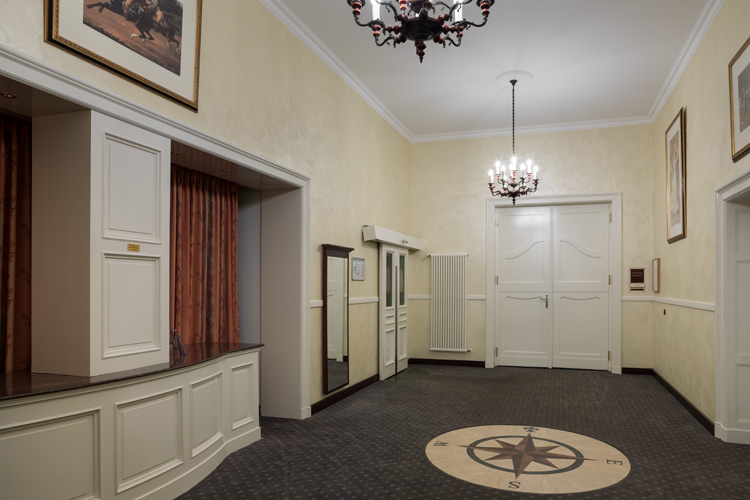 Isolating paint
Problem solver without any solvents
Stubborn nicotine stains, dried-on water marks, or grease and soot marks – all this can be covered and reliably isolated in interiors with the water-dilutable isolating paint Aqualoma ELF 202. Not only in the residential areas Aqualoma ELF 202 is also ideal for smoke-filled rooms in the gastronomy sector, oil-contaminated areas in industrial areas, commercial kitchens and for renovations following fire and water damage. The formula is completely free from solvents. The advantages: Aqualoma ELF 202 is extremely pleasant to apply, and the rooms can be used again immediately after the renovation. No unpleasant solvent odor in the air.
Special products
Conceal and design perfectly with Flex-Deck 1026
Creates top looks even on raw ceiling surfaces: Flex-Deck ELF 1026 adheres excellently to almost any surface and is therefore particularly suitable for construction ceilings with installations, ventilation ducts or suspensions in shipbuilding, industrial and commercial construction. It's reflection-free and available in your desired color shade!
The advantages at a glance:
high-quality interior emulsion with special adhesion properties for use on e.g., mineral, organic, metallic and plastic surfaces
dull matt
good edge covering
suitable for use on seagoing vessels
preferably apply by airless spraying
Decorating ceiling areas
In well-lit rooms, the decorative design of the ceiling areas can be a real challenge. The light situation often makes deciding which direction to start applying woodchip wallpaper or other fabrics from more difficult. The solution is special texture-providing: Structosil 1914, Liquid Woodchip ELF 902 and Latex Plastic ELF 904. For vibrant surfaces on room ceilings, for example in hotel lobbies, meeting rooms or large dining halls.
Low-overspray airless spraying
Man vs. Machine: Efficient work on facades
Who's faster coating a facade: the professional using the traditional paint roller or the one counting on his airless spray system? Find out here!
Saving time and costs made easy
Low-overspray spraying works with practically any high-performance airless device (see our tools): both in interior areas and on facades. The correct accessories are all it takes to make an existing spraying device suitable for low-overspray spraying. This means that all the advantages of this technology can be used with minimal costs.
The advantages:
Time savings and cost reductions of 30 percent and more
Low covering requirements
Fast, uniform application of the material
No special coating materials required
No more lugging buckets
Minimal acquisition costs
There is also no need to order special airless qualities or for double storage: You can simply use Brillux standard products for low-overspray spraying.
Settings and accessories
A uniform surface appearance requires a combination of the correct device settings and professional painters' know-how:
The spraying pressure is reduced, and a larger nozzle with a small spray angle is used.
During application, the spray gun must be moved continuously at an angle of 90 degrees to the surface.
Maintain a distance of 15

–

30 cm from the surface.
For a uniform surface appearance: Surfaces should be rerolled by one to two employees